December 22, 2021 - The Wick Culture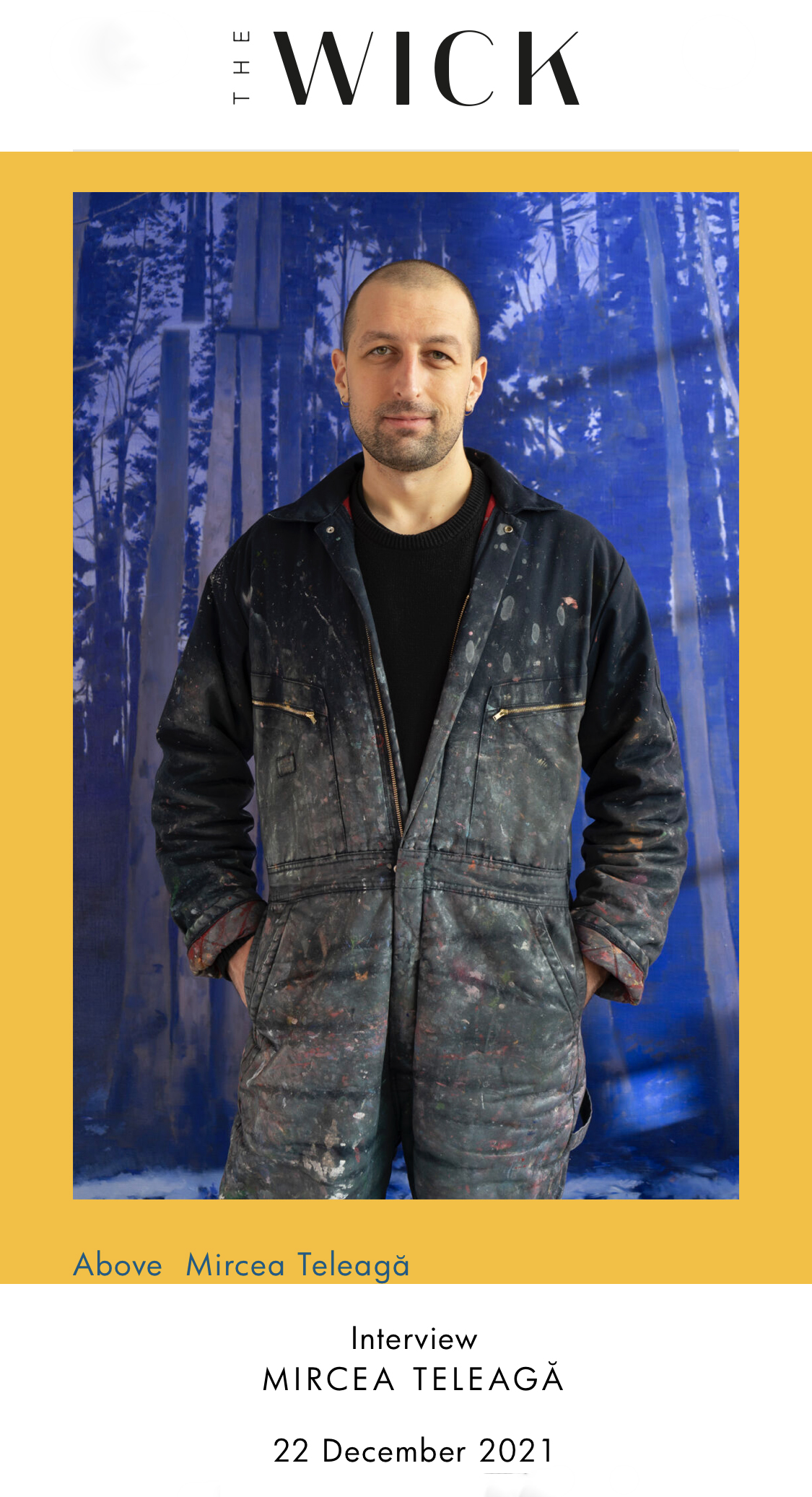 I am very excited to let you know I have been championed by curator Jane Neal to feature as a Spotlight in the Wick Culture. I am incredibly thankful to Jane for her contribution to this dialogue.


Curator Jane Neal has been described by ARTINFO and the Financial Times as one of the most knowledgeable independent curators working today in the field of painting. When she champions an artist, you take note. That's why Mircea Teleagă, who was awarded the Sarabande Lee Alexander McQueen Scholarship while studying painting at the Slade School of Fine Art, is one for your radar ...


Read the full text on The Wick Culture website.
Romanian Painter Mircea Teleagă Championed by Jane Neal
https://thewickculture.com/list/themes/spotlight/




---




April 11, 2021 by Nick Scammell - interview published in C4 Journal






'Where are we? In a derelict, overlooked corner within a tarnished and uncertain land. A cryptic entropia perhaps condemned, perhaps forgotten. We might be in the Zona of Tarkovsky's Stalker, or the opening 20 seconds of Joy Division's Atmosphere, or even Stan Brakhage's artist film epic, the circling and looping Dog Star Man. But this is not a destination. It's where we might briefly be, while on the way to somewhere else.


Repetition is very important in my work. I am working with a lot of elements that are unique and specific to a time and place of making, and a state of mind. But in trying to replicate that somehow, multiple variations appear.

Though it would be easy to locate Mircea Teleagă's practice at the soft border between representation and abstraction, such a placement doesn't please the Romanian artist. For him, these terms obscure rather than clarify, are monsters grown from mental shortcuts.

The fact I repeat an image so many times, that underlines there is no original image that is being replicated and all the variations can exist as originals ...'


Read full interview here.







---